Handicare Stairlifts
The ideal solution to ensure safety and independence within your home.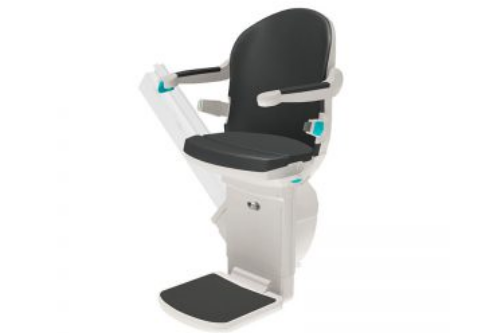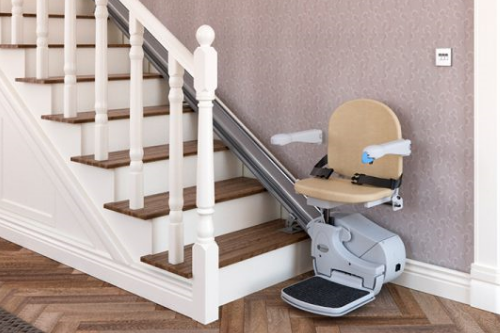 Designed for a single flight of stairs that run in a straight line without any interruptions from landings, turns, or bends.  Choose from five models and options that offer you comfort and simplicity.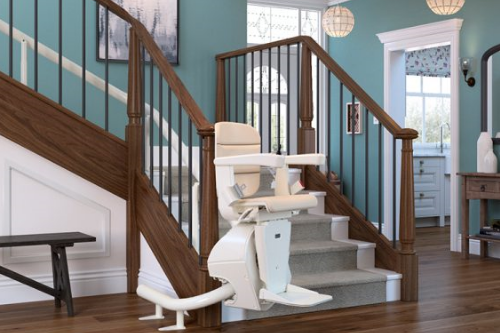 Curved stairlifts are custom built fit your staircase.  They are designed for staircases that have at least one bend and/or travel across a landing. Two models to choose from with options to customize your solution.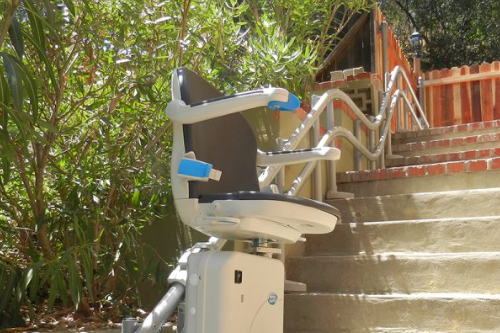 Weatherproof outdoor stairlifts are available for straight and curved applications.  Custom built and installed wherever you need to access a front walkway, porch, deck, or garden.  Two models offer you flexibility to meet your needs.
Handicare Stairlifts - Quality and Convenience
With Handicare stairlifts, individuals maintain their independence, so they can stay in their homes longer. Family caregivers have peace of mind in keeping their loved ones safe and mobile. Healthcare professionals are better equipped to do their job. Handicare products help keep them and their patients safe.
Choosing the right Handicare Stairlift
Finding the right stairlift that fits both you and your space can sometimes be a perplexing tasks.  Handicare stairlifts offer you multiple options and styles, and are among the best stairlifts in the industry.  Learn more about your options to ensure your stairlift meets your needs.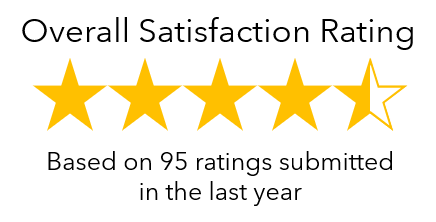 VJN Enterprises has been delivering home mobility and accessibility solutions since 1988.  We sell and service the best, affordable, and most practical products to help make your home a handicap accessible home.  Our experts works with you to design and install solutions that fit your lifestyle and your budget.  We accept most insurance and will work with you to make sure your insurance covers our products and services.  Contact us to learn how we can make your home work for you.
Sit down with one of our experts and explore all of the affordable home mobility and accessibility options and designs we offer.
| | | |
| --- | --- | --- |
| Monday | | 9:00 AM - 5:00 PM |
| Tuesday | | 9:00 AM - 5:00 PM |
| Wednesday | | 9:00 AM - 5:00 PM |
| Thursday | | 9:00 AM - 5:00 PM |
| Friday | | 9:00 AM - 5:00 PM |
| Saturday | | Closed |
| Sunday | | Closed |